Berkey's Big Debut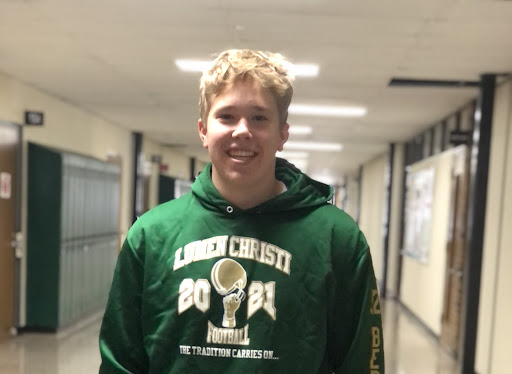 Junior star Conor Berkeypile marched into the wrestling room on January 17th, 2022 at approximately 3:15 PM. Conor made a huge decision and decided to join the wrestling team. The Titans had a quad two days later at lumen against Pennfield, Western, and Harper Creek. 
January 19th rolls around and it's time for the man himself to make his debut against the Pennfield Panthers. The Titans had a total of 2 actual matches but the main event was Conor Berkeypile going out, taking a void and collecting 6 points for the team. The crowd went wild as the king himself collected the points. 
We are forever thankful to have a kind hearted soul like Berkey willing to step up for our team. I am proud to be able to say he is my teammate and I can't wait to see him get his first win, become a state champ, and move onto college wrestling. Thank you Conor Berkeypile! 
Leave a Comment