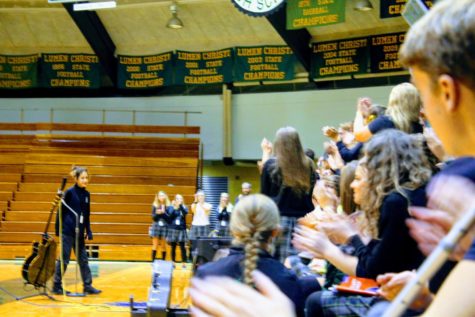 October 5, 2018 • No Comments
Friday seminar today saw an abundance of Lumen talent. Each squad had up to two participants each to compete in the talent show. Lilly Beebe and Jackson Reese performed a...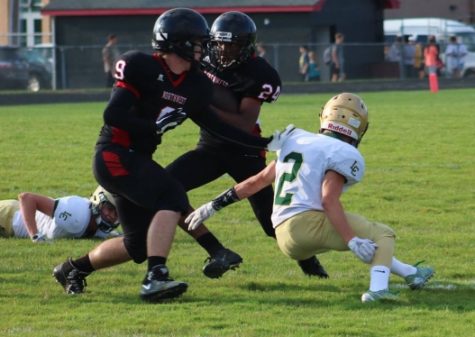 By: Peyton Schneider, staff writer
October 25, 2018 • No Comments
The 2018 JV football season has come to a close, with the final game on Thursday, October 11. This year's season record was 7-1, with one cancelled game, and the season ending with a bye week. I had the chance to talk to...

Loading ...
Recent Sports Scores
Wednesday, October 17

JV Volleyball

My School 15-5 - Parma Western 25-25

Monday, October 15

Boys' Soccer

My School 4 - Hanover-Horton 5

Saturday, October 13

Girl's Cross Country

My School 2nd place

Friday, October 12

Football

My School 27 - Battle Creek Pennfield 7

Wednesday, October 3

Men's Tennis

My School 8 - Jackson High 0