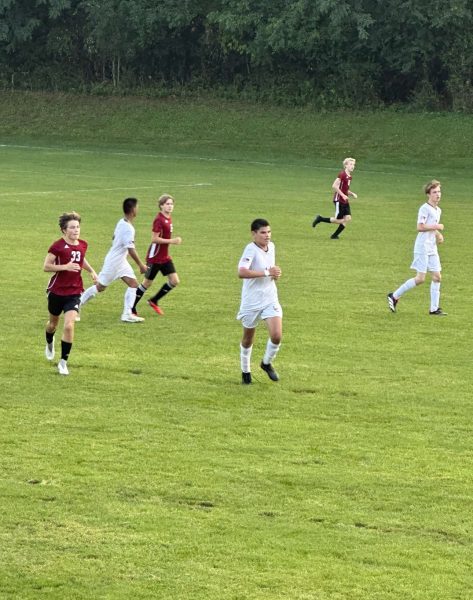 The return trip from the recent soccer game against Cabrini High School in Detroit, Michigan, proved to be an unforgettable adventure for the Lumen school soccer team. As the final whistle blew, the team began their journey home, Mother Nature had different plans in store. Some students decided to brave the weather by driving, while others opted for the safety of the team bus.
The stormy weather took a terrifying turn when trees started falling down on the highway. A member of the team, Oliver Stevens said, "I was actually scared; trees were falling down on the highway next to us." These circumstances prompted him and his dad.Coach Stevens,to make a crucial decision, to seek refuge under a bridge, waiting for the storm to pass. On the other hand Amy, our dependable bus driver at the front, the safety of the students remained her top priority. Anthony Morin-Castro said, "She was a very brave woman driving us back through a thunderstorm''. She kept on going and her calm demeanor and quick thinking reassured everyone that they were in good hands.
Amy's expertise and determination ensured that all the students arrived home safely,everyone was a little shaken by the experience. Unfortunately, the storm had one more surprise in store for Lumen. As the team returned to their school, a power outage cast the campus into darkness, leaving students and staff in disbelief. It was a reminder of the power of nature and the remarkable journey they had just undertaken, making this soccer game against Cabrini High School one for the history books.