Snow Storm puts Catholic Schools Week on ice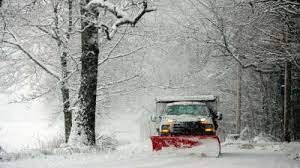 This past week, Lumen Christi had three snow days in a row. We haven't had any snow days at all this year until now. Everyone was waiting in anticipation for the big snowstorm to come through and shut down school.
The snowday was called early, and the weather was the perfect mix. We had freezing rain Tuesday night, which then turned into nonstop snow all through Wednesday and Thursday. The roads were so bad that they even ended up canceling school on Friday early.
Festivities and activities were planned all throughout the week for Catholic Schools Week, and the snow days postponed some of those activities, but students and staff alike were able to put their days of rest to good use, and we thank the Lord for the gifts He has given us.
Leave a Comment