2021 New Teachers
Mrs. Maturi becomes part of Lumen family with a move from South Carolina.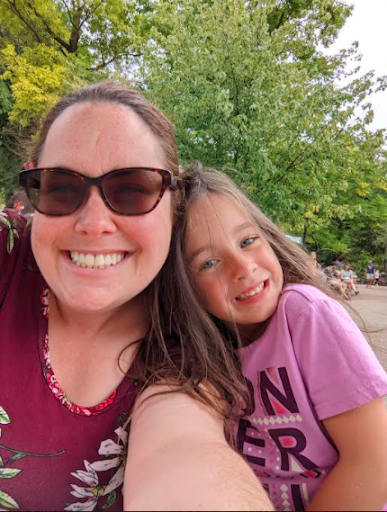 Every year here at Lumen Christi we say goodbye to old teachers and welcome new ones into our Lumen family. This year we welcome Mrs. Aimee Maturi to our social studies department. This year she is teaching psychology, law, sociology, AP microeconomics, and AP psychology. Amidst all these classes, her favorite to teach right now is AP psychology and even though she is not teaching it this year, she claims she's a pretty good AP US history teacher too. She has quickly become a student favorite, and she says that her students are her favorite thing about Lumen so far. Although she teaches very few students right now, she hopes that more students will take her classes in the future.
Mrs. Maturi was born in Leesburg, Virginia and moved around the Northeast until going to college at the University of South Carolina in Columbia, South Carolina. Here she studied history, focusing in on Jewish history and the Holocaust, as well as psychology. After receiving her Bachelor's degree she went on to earn her Master's in secondary and middle level social studies. During college she was also part of USC's color guard. 
After finishing college, Mrs. Maturi stayed in South Carolina where she got married and had her daughter Adélise who is now five. This summer her husband decided to move for work, so she and her family decided to pick up everything and move to Michigan two weeks prior to the start of school. Having never lived in the Midwest before, she was shocked at how open things are and has enjoyed how green everything is as well as the pretty nature. Outside of school, Mrs. Maturi enjoys spending time outside with her family, including her two dogs, Bently, an Australian shepherd, and Stella, a dachshund mix.
Leave a Comment