Girls Have Chance to Ask Guys to the Sadie Hawkins Dance
Dance takes place February 13.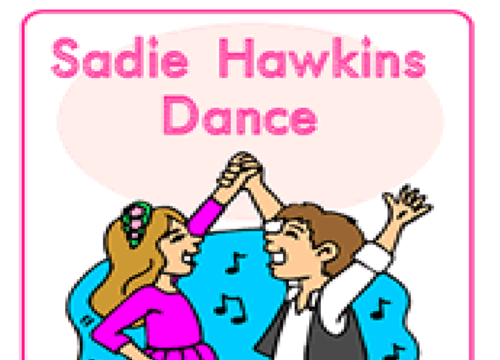 The Sadie Hawkins dance at Lumen Christi is a newer idea, and for this year will be hosted at Lumen Christi. . This dance allows the tables to be turned and lets the girls sweat it out as to whether their current crushes will say yes or no. Sadie Hawkins was not a real person. The Sadie Hawkins Dance is named after Li'l Abner comic strip character Sadie Hawkins, created by cartoonist Al Capp. 
The Lumen Sadie Hawkins dance is on February 13, 2020 from 8:30-10:30. The dance will have a $5 entry fee for a fun night of music and dancing. This dance will be a semi-formal, which isn't typical for a Sadie Hawkins dance. A typical Sadie Hawkins dance is in November;  however ours will be for Valentine's Day. It will be a fun dance to bridge the gap between the Homecoming and Prom dances. See you there!