The EEE Mosquito Virus Reaches Jackson County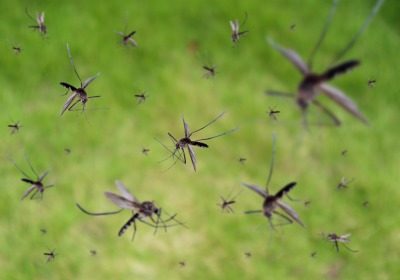 Two horses and a deer have tested positive for EEE,  and both have died from it. This virus has mosquito repellent flying off the shelves. Jackson County,  thankfully, has had no EEE virus confirmation in humans,  but nine humans have tested positive for EEE in Michigan.  Three of the nine have died from EEE. The good news is EEE only has a 33 percent fatality rate in humans, compared  to a fatality rate of 90 percent in animals,  according to the Jackson County Health Department.  The Health Department recommends that it is best to stay indoors between the hours of 7 p.m. and 7 a.m. It is also recommended that people use bug spray with DEET in it if you are outside between the hours that were recommended to avoid by the JCHD. 
EEE has a number of symptoms, and according to the JCHD if any of these symptoms appear you should seek medical help as soon as possible. The symptoms include joint aches, fever, paralysis, seizures, permanent brain damage and comas and death. State officials are taking actions by spraying a total of 720,000 acres of land in order to fend off the Mosquito virus from spreading. The spraying is done via plane and was done on Sunday, September 29th at the time of 8 p.m. in 14 Lower counties of Michigan. The MDHHS had been encouraging officials to reschedule or cancel outdoor activities. Lumen Christi had been involved in this encouraged action as our school had postponed both JV and Varsity football games changing their scheduled times to 5 p.m. in order to prevent exposure to the virus due to it being the most active around 7 p.m. to 7 a.m.