French Club learns how to Pétanque
French Club offers up some joie de vivre with drinks and pétanque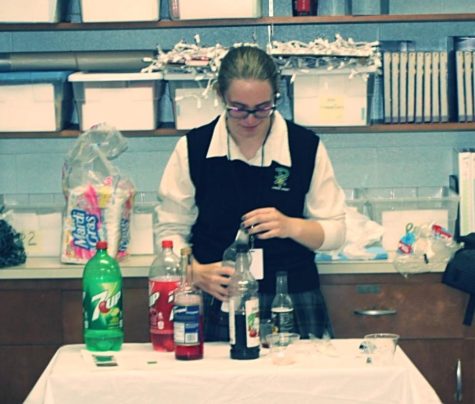 The LC French Club spent seminar this Thursday enjoying some specialty French drinks and playing the southern French game of pétanque. Alicia Schneider and Joseph Robinson served as bartenders as they mixed various drinks, such as El Diabolo Fraise, Framboise, or Menthe. They even managed to invent their own drink, mixing all flavors of raspberry, strawberry, and mint, which by the end of the day was being called Le Frankenstein.
After the drinks had been poured, everyone headed out onto the eastern grounds to enjoy a game of pétanque. Similar  to bocce ball, each player must throw a ball (boule) and try to get it closest to the target across the playing field. In Pétanque the objective is to score points by having boules closer to the target than your opponent after all boules have been thrown.
All in all, not a bad way to spend a seminar. Vive le club français!
Leave a Comment