The Life of Penn
Tyler Penn manages time wisely playing two Fall sports
September 21, 2018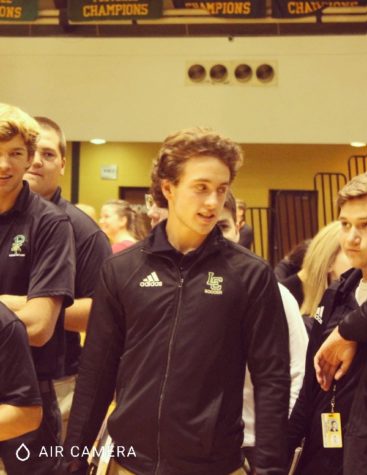 As a student, a lot of time is spent doing homework and playing in certain sports. On top of being a soccer player, Tyler Penn decided to try out to be a kicker for the football team.  Tyler, a junior, has been playing varsity soccer since his freshman year. When asked how he could possibly manage his time with a lot going on, he answered, "It's hard managing time. I am sometimes late to soccer practice after football practice. I usually have to do my homework later at night." It takes a lot of commitment and good time management to be able to complete all of the homework that juniors get while playing two sports simultaneously.
         Tyler is now on the field instead in the student section on Friday nights. He said "it is a lot different being on the field on Friday nights." Running out with the team and seeing all of the fans while in your uniform would most likely feel way different especially for someone who has not been around the game much. Penn first got the idea when a couple of people asked him to go out for it and he decided to try it out, and he really enjoyed it. Tyler has embraced the struggles of battling to be the kicker for the Titans and serving as a captain under first year soccer coach, Profe Olmos. Hopefully, two sports will mean extra wins for the junior athlete.
         While always having a strong leg, kicking was not something he was always the best at. He mentioned that he had to work very hard to get good at all. Watching Tyler develop firsthand in practice, you can easily notice he is getting more comfortable with it as he goes.  Penn hit a 35-yard field goal in practice earlier this week, so the hard work is paying off. Extra points are a very important part of a football game, especially one that is very close. Coach Brogan always preaches how one bad snap or a missed kick could make a big difference in a game. Every single point matters, and Penn is eager to be in the spotlight on the football field as well.